The Palmina Blog

Cortese Steamed Mussels
As you may know, all of our Wine Club shipments include a recipe meant to be paired with the new release wines included in the shipment. We've been asked repeatedly to share these food & wine pairings, so here's one of our most recent: classic and simple, steamed mussels paired with our 2015 Cortese, a wine with bracing acidity and refreshing minerality, meant to be enjoyed with seafood!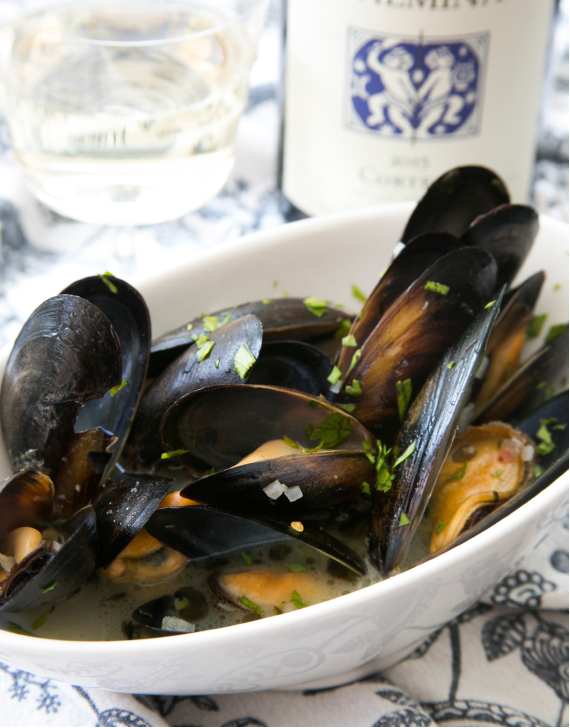 INGREDIENTS:
1 Bottle White Wine, 2015 Palmina Cortese
1 Quart Mussels
1 1/2 Cup Palmina Cortese
1 Shallot chopped fine
3 Tbls. Butter
1/2 tsp Dried Thyme
pinch of salt, pepper and Red
Pepper Flakes
2 Tbls. Fresh Parsley Chopped

METHOD:
Wash and clean the mussels. Throw out any fresh mussels that do not close when tapped.
Pour the wine, shallot, butter, thyme, salt, pepper, red pepper flakes into a saucepan. Bring to a
boil.
Add Mussels, cover the pan, turn heat down and steam the mussels for about 8 minutes until all
have opened. Throw out any unopened shells.
Put Mussels into a deep dish, pour over the broth and sprinkle with Parsley.
1520 East Chestnut Court, Lompoc, California 93436 | 805.735.2030 | www.PalminaWines.com