Join the Vega Vineyard & Farm Wine Club
Palmina is merging with a new venture headed by our dear friends Demetri (Jimmy) and Karen Loizides to move our production and sales to a vineyard and winery located in Buellton, California. Jimmy and Karen are the force behind the renovation and success of the local favorite "Maverick Saloon", "K Syrah Catering and Events" as well as the amazing Solvang Steak House "Sear" They have purchased the former Mosby Vineyard and Winery and have re-christened it as "Vega Vineyard and Farm". The property is steeped in California history as it was originally the Rancho de la Vega established in the mid 1800s.
The vineyard is planted exclusively to Italian varietals, allowing us to continue our proud traditions. We will continue to farm our existing Palmina vineyards as well. We will be growing organic vegetables and selling them at our Farm Stand on the property and will incorporate animals to feed and visit and will be offering wonderful food in the future. It is truly a dream come true to move our winegrowing and events to such an idyllic place. We are in the process of planning some truly amazing events this coming year and you will be the first to know about them.
"Founding" Wine Club Membership
Vega Vineyard & Farm Wine Club wants to honor the loyalty you have with Palmina Winery and provided a limited "Founding" Wine Club Membership with Vega Vineyard & Farm. Sign up to a Founding Club using your email linked to your Palmina Wine Club by August 1, 2022 to receive an additional 10% discount on wine purchases, and 5% on retail and food purchases.
Membership Benefits
No fee to start membership
Each shipment will include a newsletter with recipes crafted by winemaker, Steve Clifton
Access to limited wines
Complimentary tastings
Member-only events
Exclusive savings on all purchases
Early access to our public events
Quarterly shipments
Wine Clubs at Vega Vineyard & Farm
Cota Club
• 3 bottles quarterly
• 20% off all wine, 5% off food and retail
• 2 Complimentary guest tastings per visit
• Complimentary tastings for two people
Cota Club Founding Member
• Available to Palmina Wine Club Members who join by August 1, 2022
• 3 bottles quarterly
• 30% off all wine, 10% off food and retail
• 2 Complimentary guest tastings per visit
• Complimentary tastings for two people
Heritage Club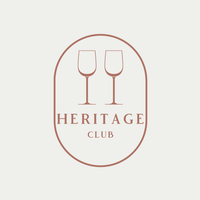 • 6 bottles quarterly
• 30% discount on all wine, 10% off food and retail
• 4 Complimentary guest tasting per visit
• One complimentary farm and vineyard tour for 4
Heritage Club Founding Member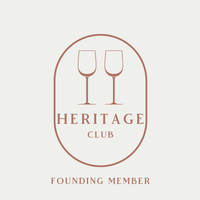 • Available to Palmina Wine Club Members who join by August 1, 2022
• 6 bottles quarterly
• 40% discount on all wine, 15% off food and retail
• 4 Complimentary guest tasting per visit
One complimentary farm and vineyard tour for 4
Legacy Club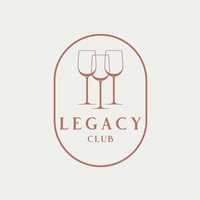 • 12 bottles quarterly
• Option to customize each shipment
• 30% off all wine, 10% off food and retail
• 4 Complimentary guest tastings per visit
• One complimentary farm and vineyard tour for 6
• VIP Tasting area exclusive to Legacy Members
Legacy Club Founding Member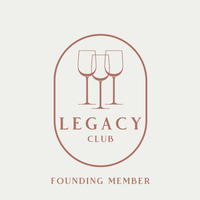 • Available to Palmina Wine Club Members who join by August 1, 2022
• 12 bottles quarterly
• Option to customize each shipment
• 40% off all wine, 15% off food and retail
• 4 Complimentary guest tastings per visit
• One complimentary farm and vineyard tour for 6
• VIP Tasting area exclusive to Legacy Members