May 9, 2017 | In the Kitchen | Steve Clifton
Food & Wine Pairing of the Month
Grilled Lambchops with Fennel & Radicchio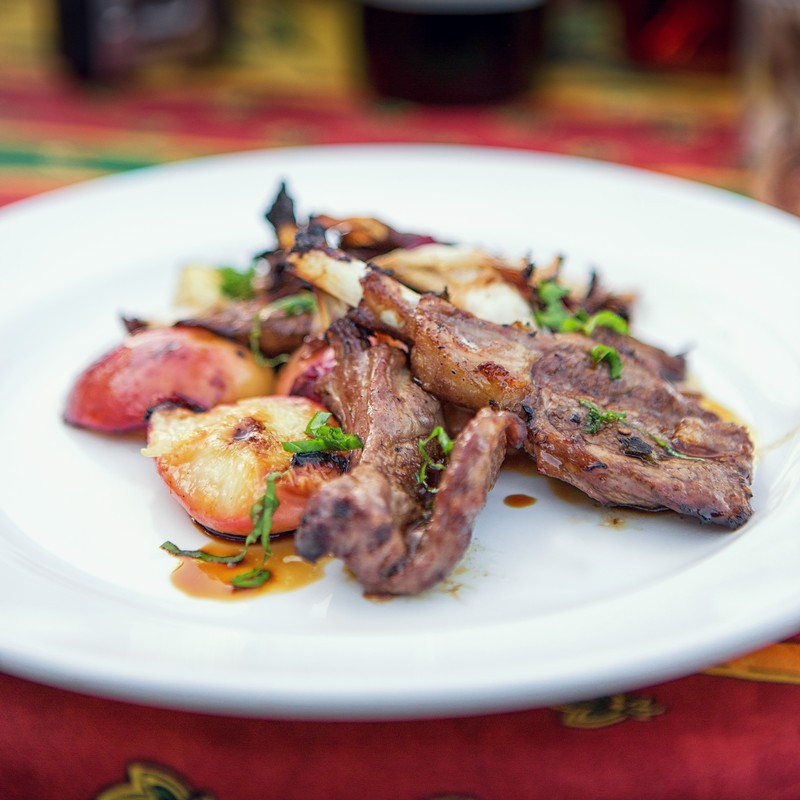 INGREDIENTS:
1 - 1 1/2 lbs lamb chops, cleaned and portioned
2/3 cup extra-virgin olive oil
1/3 cup red wine vinegar
2/3 cup Palmina Nebbiolo Rocca
2 tablespoons fresh oregano, chopped
2 tablespoons aged balsamic
2 fennel bulbs, stalk removed and into 1/4" pieces but with the bulb end still attached
1 head radicchio, cut into 1/4" pieces with bottom still attached so it is easy to flip
Salt & pepper
2 tablespoons honey
METHOD:

Place 1/3 cup extra-virgin olive oil, wine, vinegar, and oregano in a large Ziploc bag or bowl. Mix Well. Add lamb chops to marinade for 30-60 minutes.
Place the radicchio and fennel pieces in a large Ziploc bag and toss with honey and remaining 1/3 cup of olive oil.
Heat grill and place the lamb, fennel and radicchio on grill. Grill the lamb until medium rare, about 5-7 minutes each side.
Grill the fennel and radicchio on both until the radicchio is slightly wilted and the fennel is softened. Remove from the grill. Chop the fennel and radicchio and toss with balsamic vinegar.
Serve the lamb on top of the chopped grilled veggie salad.

Enjoy with a glass of Palmina Nebbiolo Rocca!
Comments
Commenting has been turned off.