November 13, 2015 | In the vineyard, Viticulture, Winemaking |
Early Harvests Hit California in 2015
"The sun, with all those planets revolving around it and dependent on it, can still ripen
a bunch of grapes as if it had nothing else in the universe to do."
-Galileo Galilei
The unseasonably early harvest of 2015 was a shock to the California wine industry. When the grapes started coming in July, you could hear the tires screech all over the state. Was it the heat and global warming? The drought? The natural cycle? I sat down with Palmina owner and winemaker Chrystal Clifton for some first-hand answers: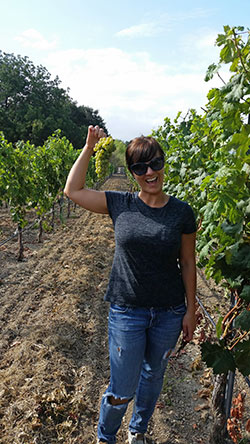 LD: Were you shocked at how early fruit was coming in?
CC: This is absolutely the earliest time we've ever had harvest happen. It's undeniably the craziest thing to see fruit ripe and ready in July. Last year, the first week of August was the earliest. So to be in this area (Santa Barbara county) producing wine for over 20 years combined between Palmina and other places, we've never seen it coming this early.
LD: Were there early signs it was coming faster?
CC: Definitely, when we took our staff vineyard tour in early part of July the visible difference of fruit maturity was absolutely shocking. We had never seen the veraison and coloration of Pinot Grigio be that advanced in July. That first week of the month was when we completely understood that this was going to be the earliest harvest ever.
LD: What do you believe are the top causes of the early harvest this year?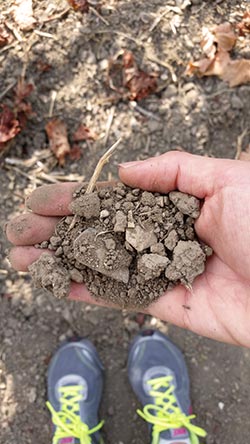 CC: I think that it addresses the overall concern we have about the changing nature of our weather. The weather patterns have not been stabilized or been 'regular' for many years now. We did not have any cold nights and we had a very mild winter. Traditionally we have a swing of up to 30 to 40 degrees a day in our temperatures, meaning that it can go up to 80 degrees and down to 40 degrees at night. So, with that said, we usually have a very long growing season because it's so cold at night. When the weather stays so warm during the night the plants continue to work towards maturation, making fruit ripe early.
LD: How did it affect numbers/yields?
CC: The yields were really affected not so much from heat, but the effects of not having any rain were disturbing. What happens after many years of no rain is you have a mineral buildup in the soil and when the soils get this kind of deposit, all these minerals build up around the root system. When you don't have any really heavy rains to flush it away, they're not able to really gather the nutrients and produce as much fruit as they're called to do. Therefore, they really struggle and this year we got across the board about 30% to 40% of what we typically get in a "normal" vintage.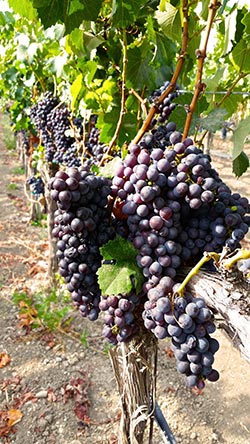 LD: What should wine drinkers know about this harvest (for Palmina and in general for Santa Barbara county)?
CC: You know it's really about enjoying the limited wines that will be coming out for 2015. We don't have a lot of grapes, so really it's about appreciating what the vintage gives you and recognizing that the quality is still there.

From all of us at Palmina,
Salute!
Laurie
National Sales Director, Palmina & La Voix
Comments
Commenting has been turned off.