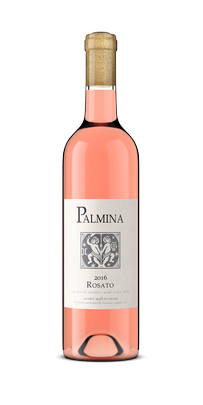 Rosato 2016
Find it in our Tasting Room!
TASTING NOTES
Tasting Notes
A rose gold color with translucent coral edges, brilliantly shining from the glass. A swirl brings forth aromas of melon and citrus. A taste sensation occurs at the first sip, with a refreshing and lively acidity leading to a palate-pleasing silky texture. The citrus notes are reinforced followed by stone fruit and the piquant acidity of white cherry. The 2016 Rosato leaves lingering notes of wild strawberries and a hint of marjoram on the refreshing, clean and graceful finish.
FOOD PAIRINGS
Food Pairing Notes
The 2016 Rosato is a beautiful aperitif and pairs well with cured meats, charcuterie, and shrimp cocktail but can handle a main course such as Spicy Sicilian lobster or seafood with saffron.